I have simple code producing PWM output in order to generate a sine wave using lookup table.
The code is below. When I import the hex file in the PROTEUS ISIS, then I got an error related with ADCON0 register because is set for Channel 15, which does not exist:
The analog channels are not used and seems set as default by FlowCode ADCON0=0x3D.
I have seen that looking into the compiled C file, close to the end of the file: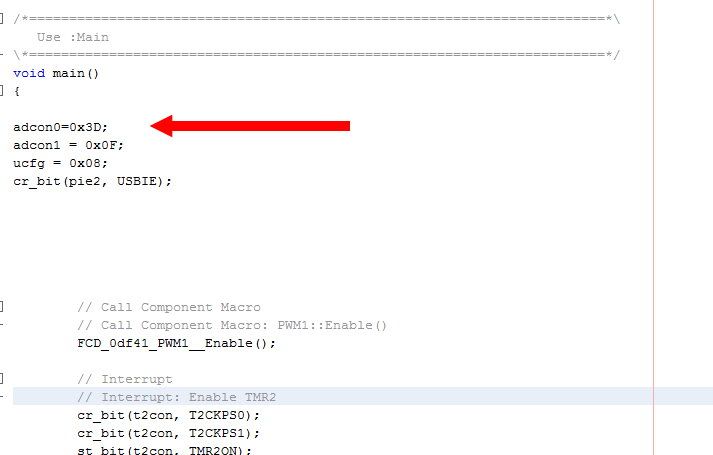 Have a look on the datasheet on page 267: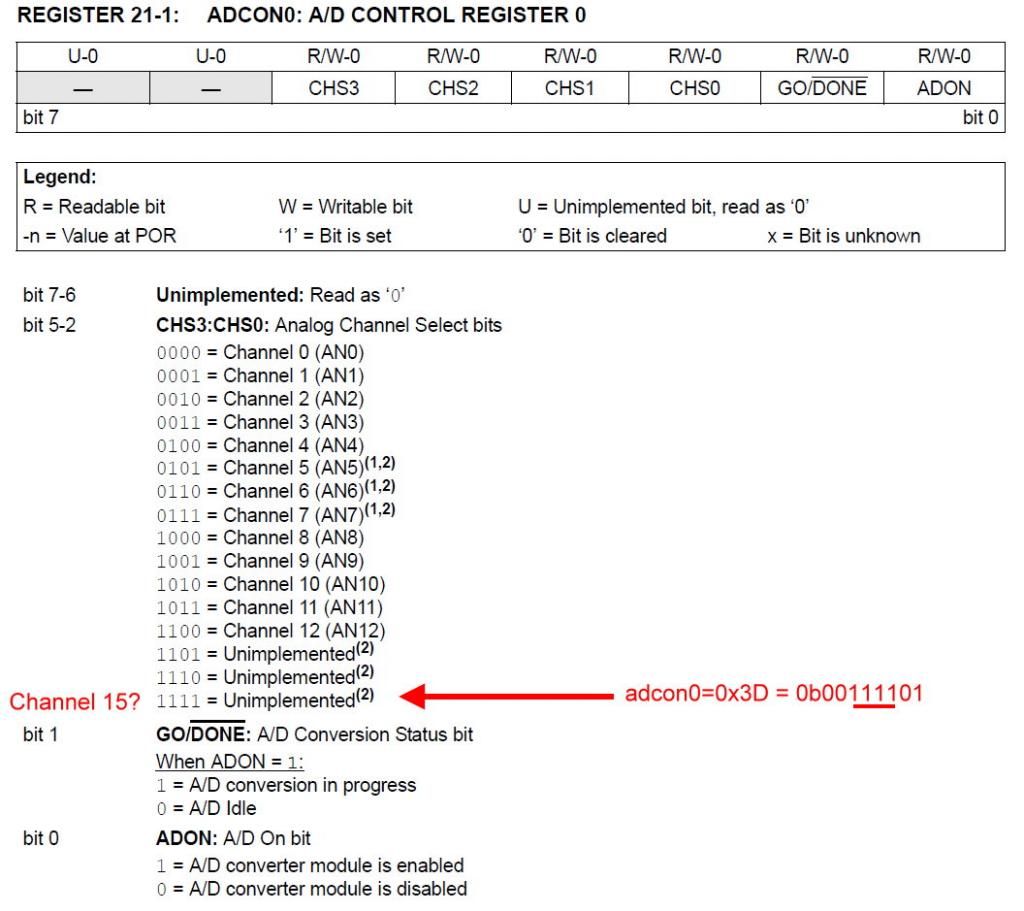 How can we correct that error?
Ignoring the reference to Proteus and having in mind only the C code output, how can we make ADCON0 to select other channel, as for instance 0, as default, even it is not used any ADC channel in the application?